Praising God for his wisdom and helping me to finally created a badge . By the help of searching the net and some tips and tutorial and also from a friend named jacky helps me on how to link the picture and the website that i wanted to redirect it. Here it is: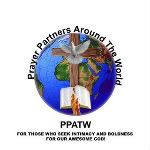 and I also created a button for http://www.ppatw.com/. I created Home button icon using photoshop then i uploaded it to http://www.photobucket.com/ to get the html code of this picture. Then i link it to the homepage of http://www.ppatw.com/. I put it every page of the site to go back home anytime you want to.
Then I also created today a link which will let you go back from the top of the page in our site
http://www.ppatw.com/
. It says "Back to Top", everytime you will be on the bottom page of the site and you wanted to go back to the top just click that link that i put.
Glory and honor to God alone!!!